Who We Are
PA Caring for K-9's is a NON-PROFIT,  all breed dog rescue, run solely on a volunteer foster home basis. We save dogs out of many high kill shelters. They are then fostered in each of our fosters homes. Giving personal care and one on one training to each dog.
Our Mission
Saving One Dog At A Time, Until They All Find Homes.
Our Goal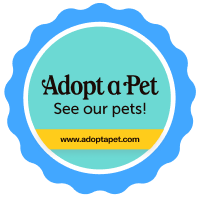 To rescue the abandoned, injured and homeless canines, primarily from high kill shelters or owner surrenders. Working with dedicated fosters and volunteers to rehabilitate and train each dog to ensure they are properly cared for by having them vaccinated and spayed or neutered. Finding them all loving homes, after carefully screening each one to be sure that they last a lifetime.
We are currently a 501(c)(3) approved rescue.
All donations are tax-deductible
Do you have any questions about the organization or any of our dogs?
Please contact us and we will be happy to answer your questions.
PA Caring for K-9's Inc
P.O Box 356
New Oxford, PA 17350
Email: pack9@pack9rescue.org